Technological possibilities of mechanical assembly production
Mechanical assembly production at JSC "Ukrainian Energy Machines" is a major technological process and accounts for about 65% of the total amount of technological works currently underway.
This production is equipped with equipment for such works as forging, milling, boring, drilling, grinding, thread milling, thread cutting, teeth cutting, shot blasting and painting, construction assemblage and testing. At its disposal there are 937 units. of metal-cutting machine tools, including CNC machines - more than 90 units, unique machine tools - 125 units. For transportation, installation and assembly of parts and assemblies, production workshops are equipped with bridge cranes of carrying capacity of 10, 20, 30, 50, 100 and 200 tons.
Machining of parts of "shaft" type is performed on unique CNC lathes with diameter of machining up to 5000 mm, length up to 16 000 mm and a maximum carrying capacity up to 200 tons.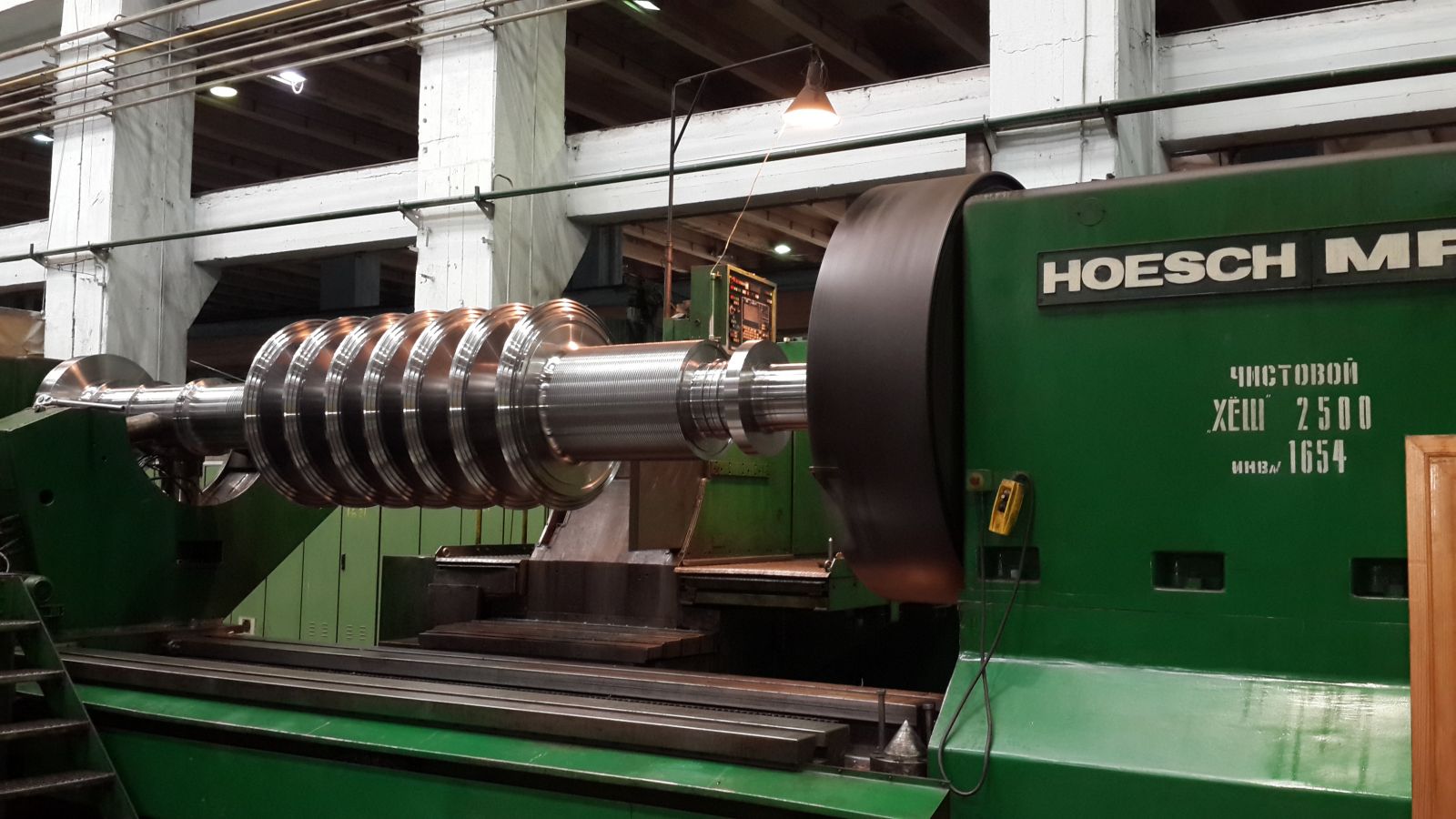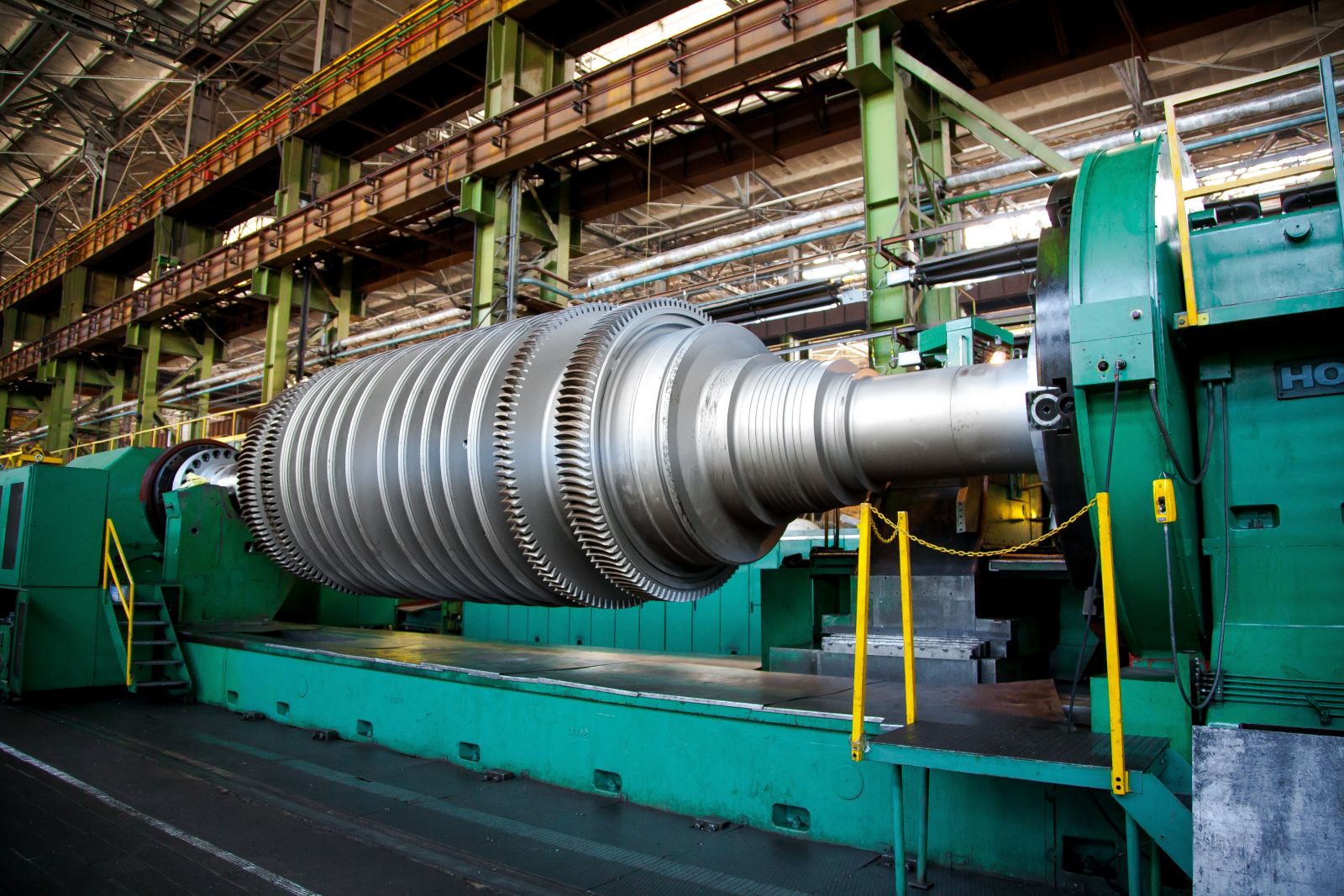 Machining of parts of case is made on longitudinal-milling and milling-boring machine tools, including machining centers with CNC. Maximum dimensions of machined parts are: length - up to 17 000 mm, width - up to 5800 mm, height - up to 5000 mm.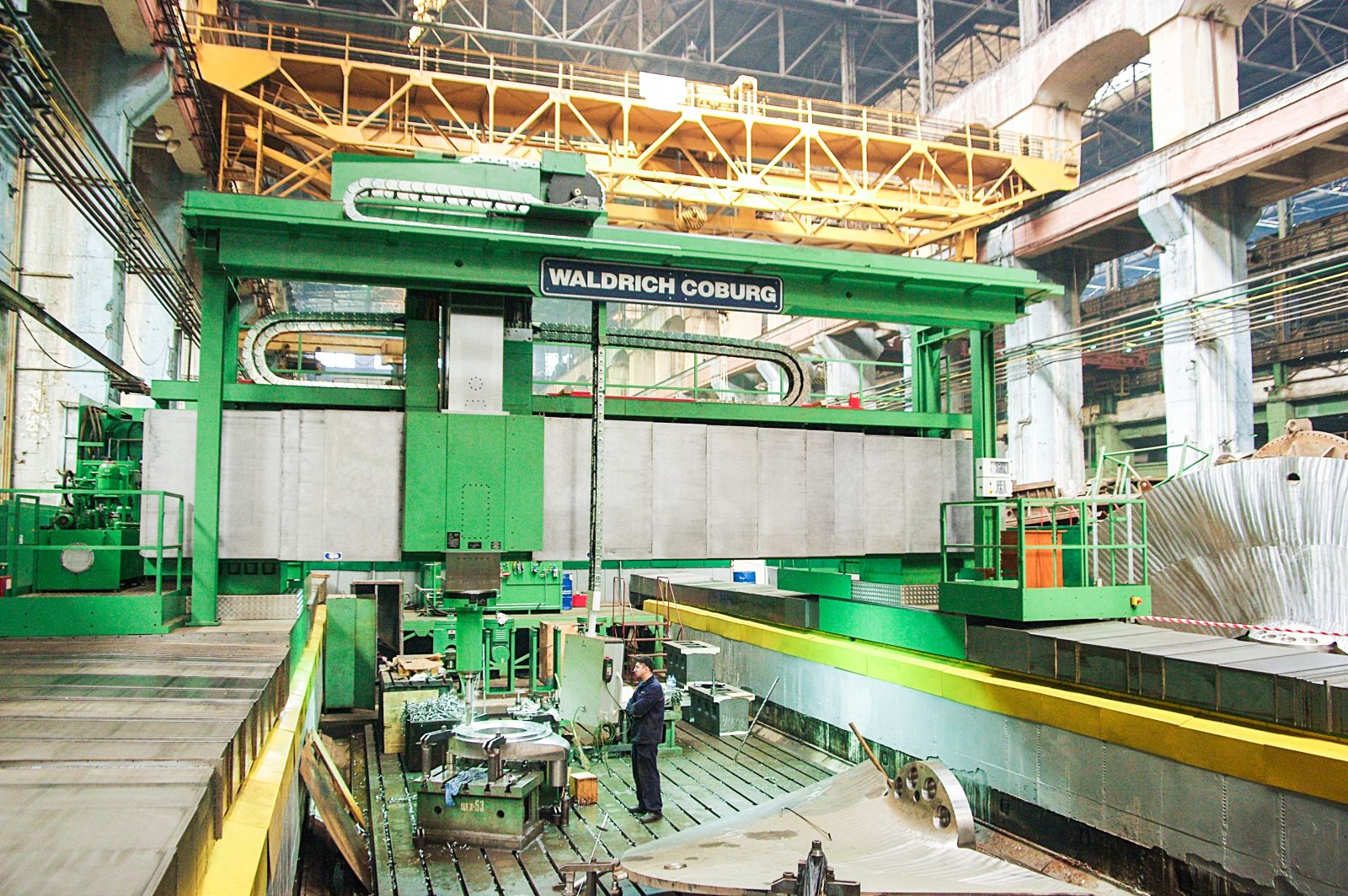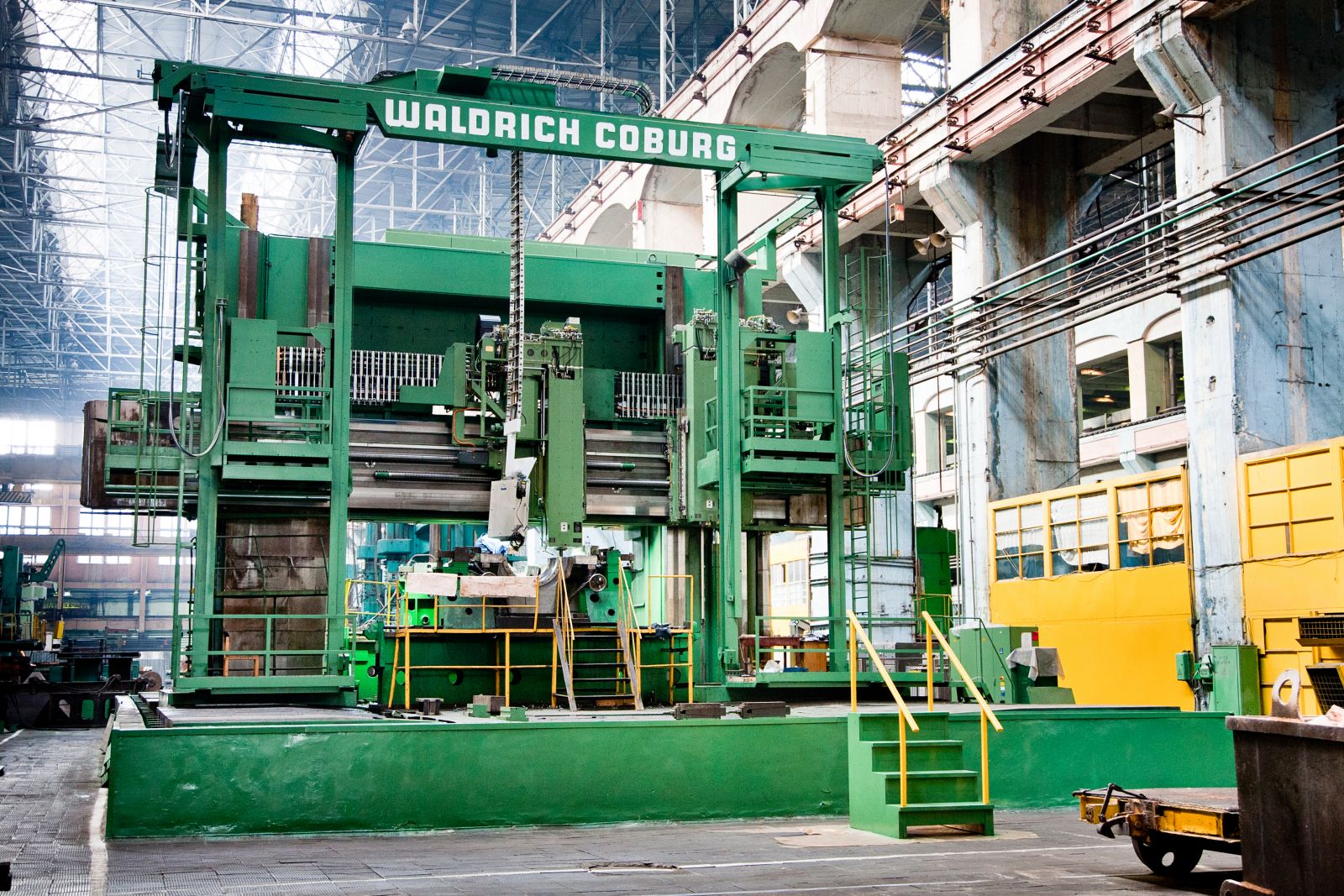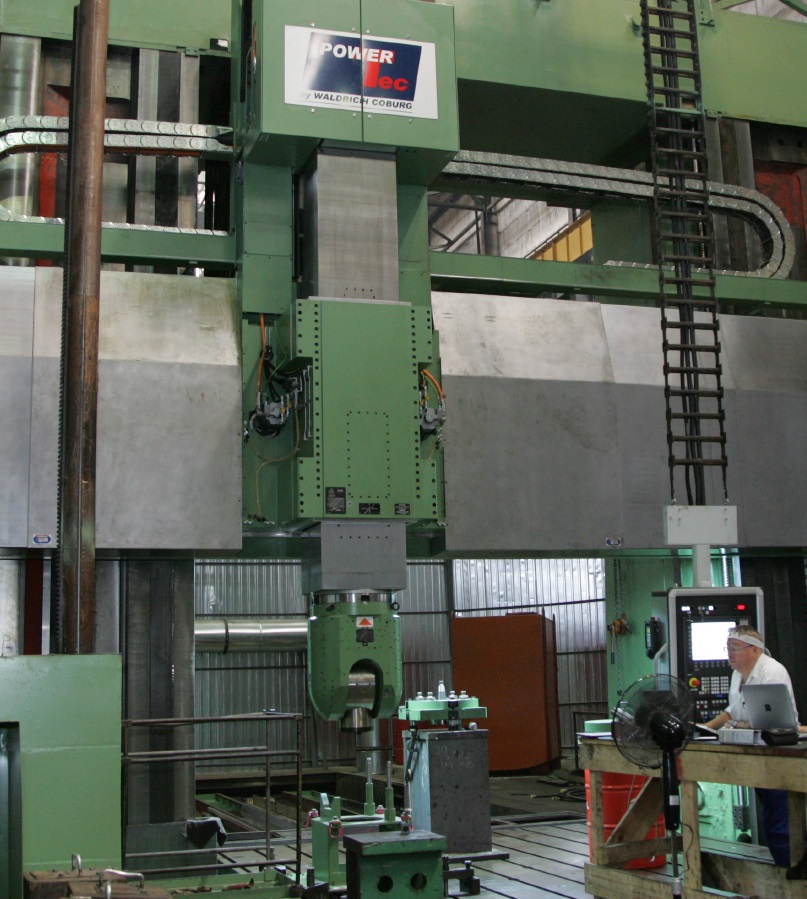 For machining of case and ring parts, unique turning marry-go-round machine tools with maximum diameter of machined parts up to 20 000 mm, height up to 5200 mm and total weight up to 400 tons are used.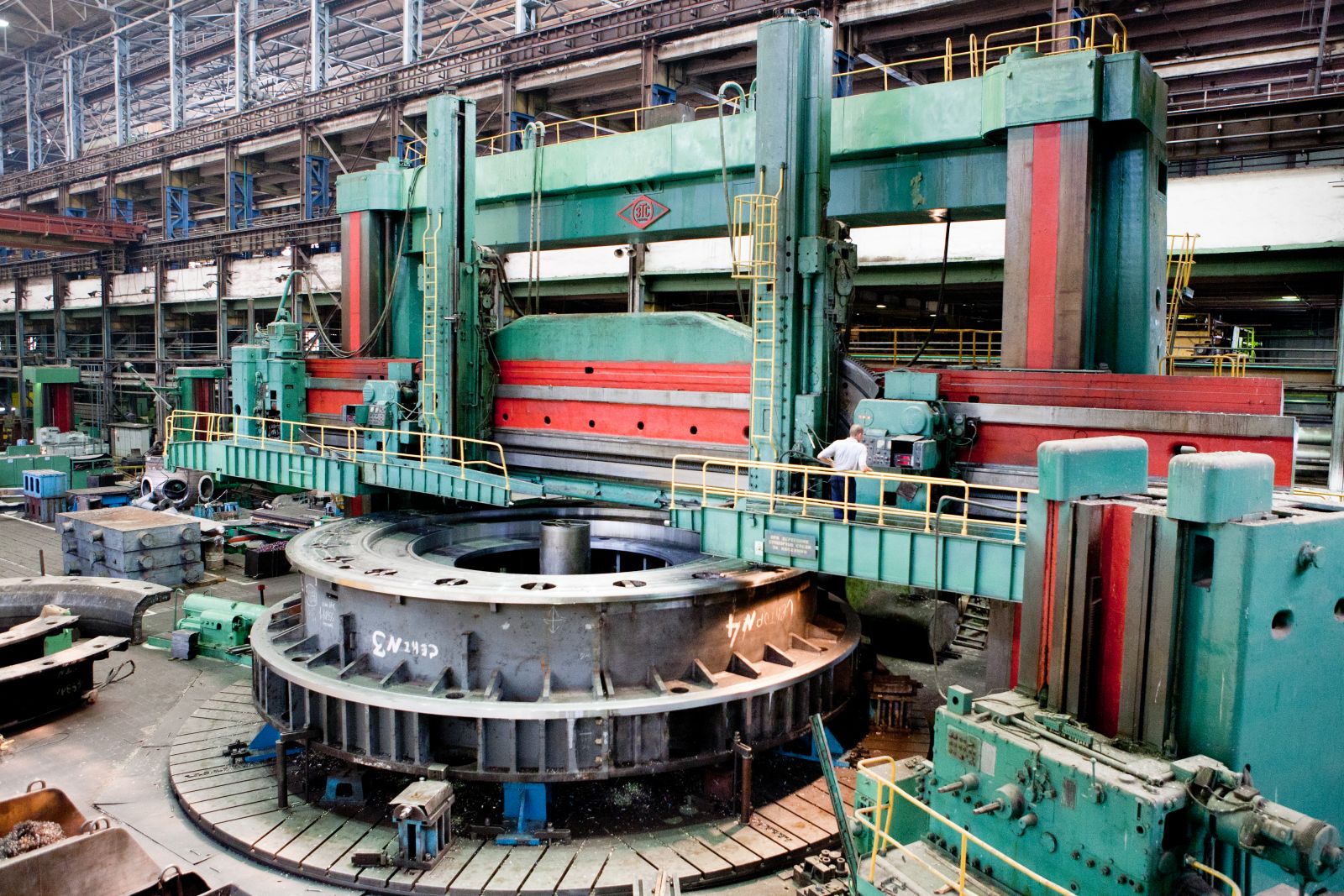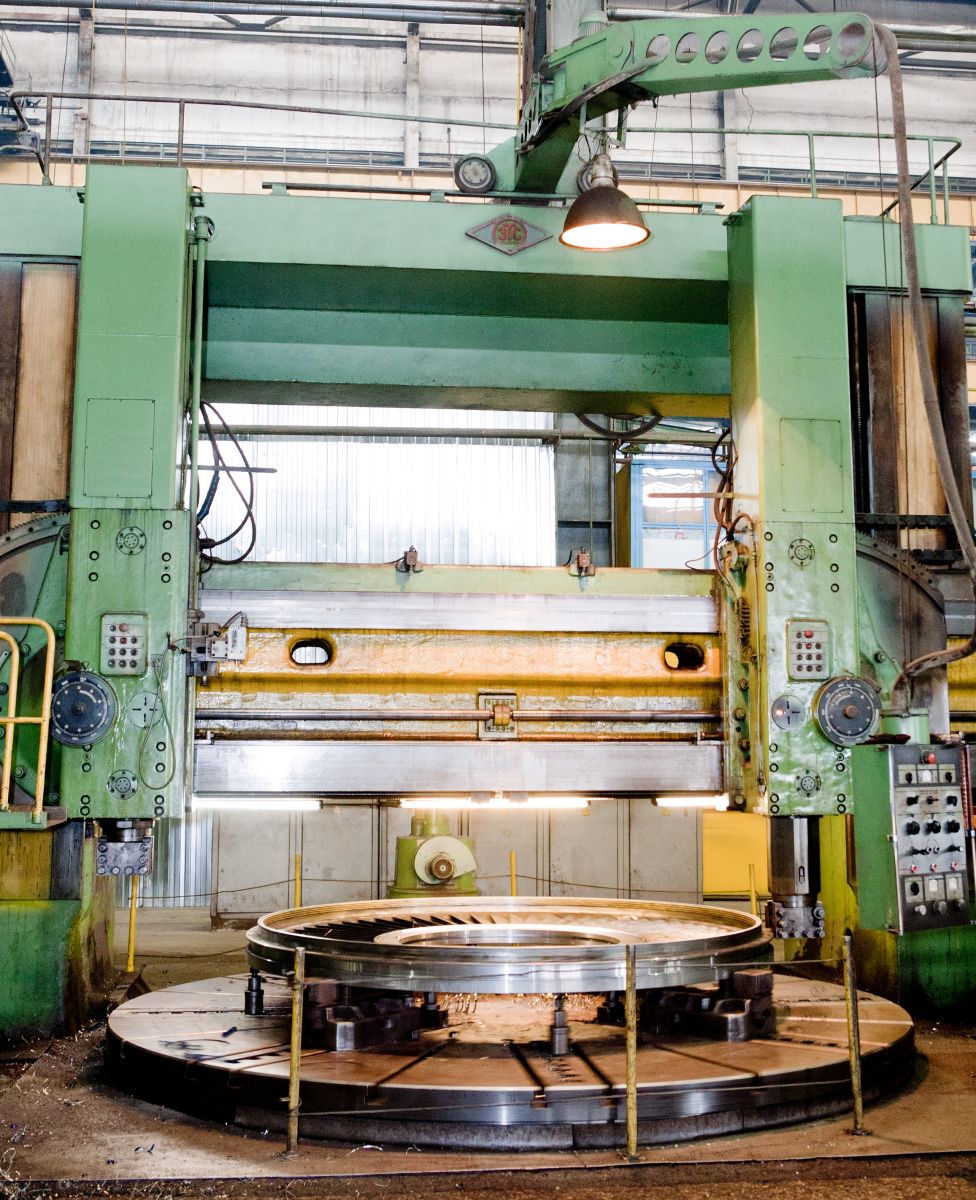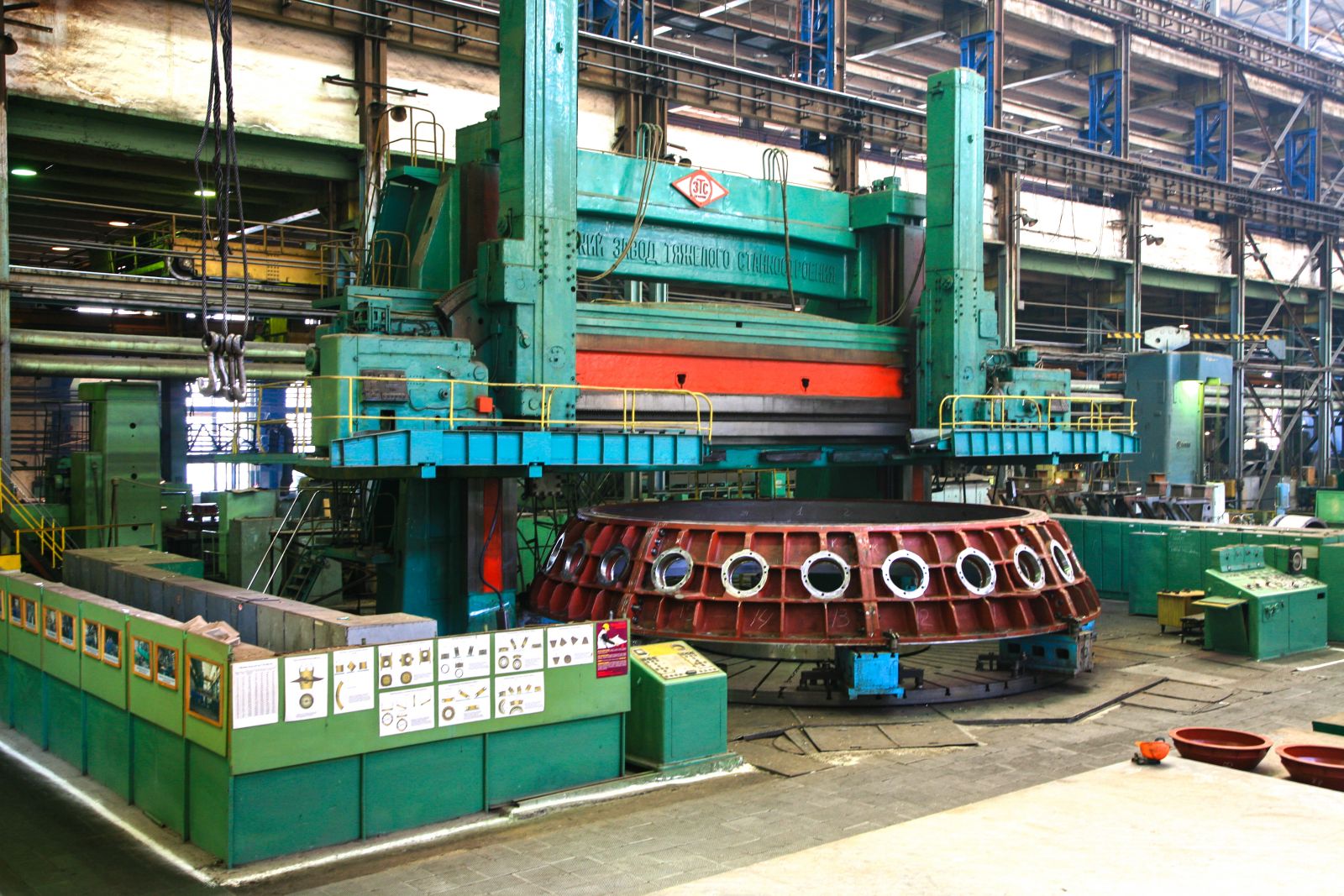 Milling of surfaces of complex profile is carried out on unique horizontal boring machines with CNC, equipped with rotary tables up to 125 tons load capacity, special modern 5-coordinate units.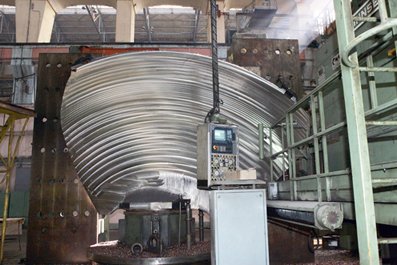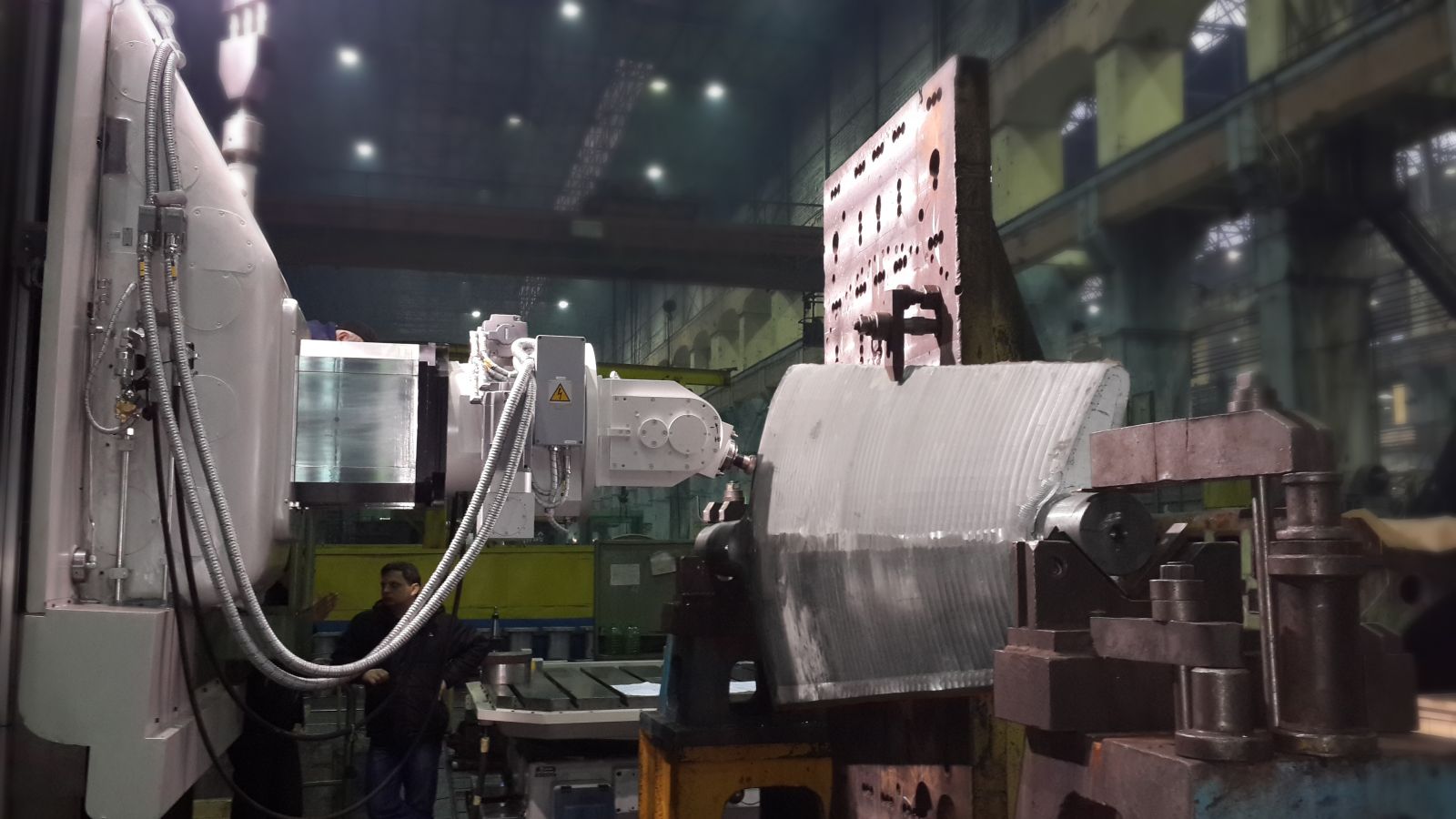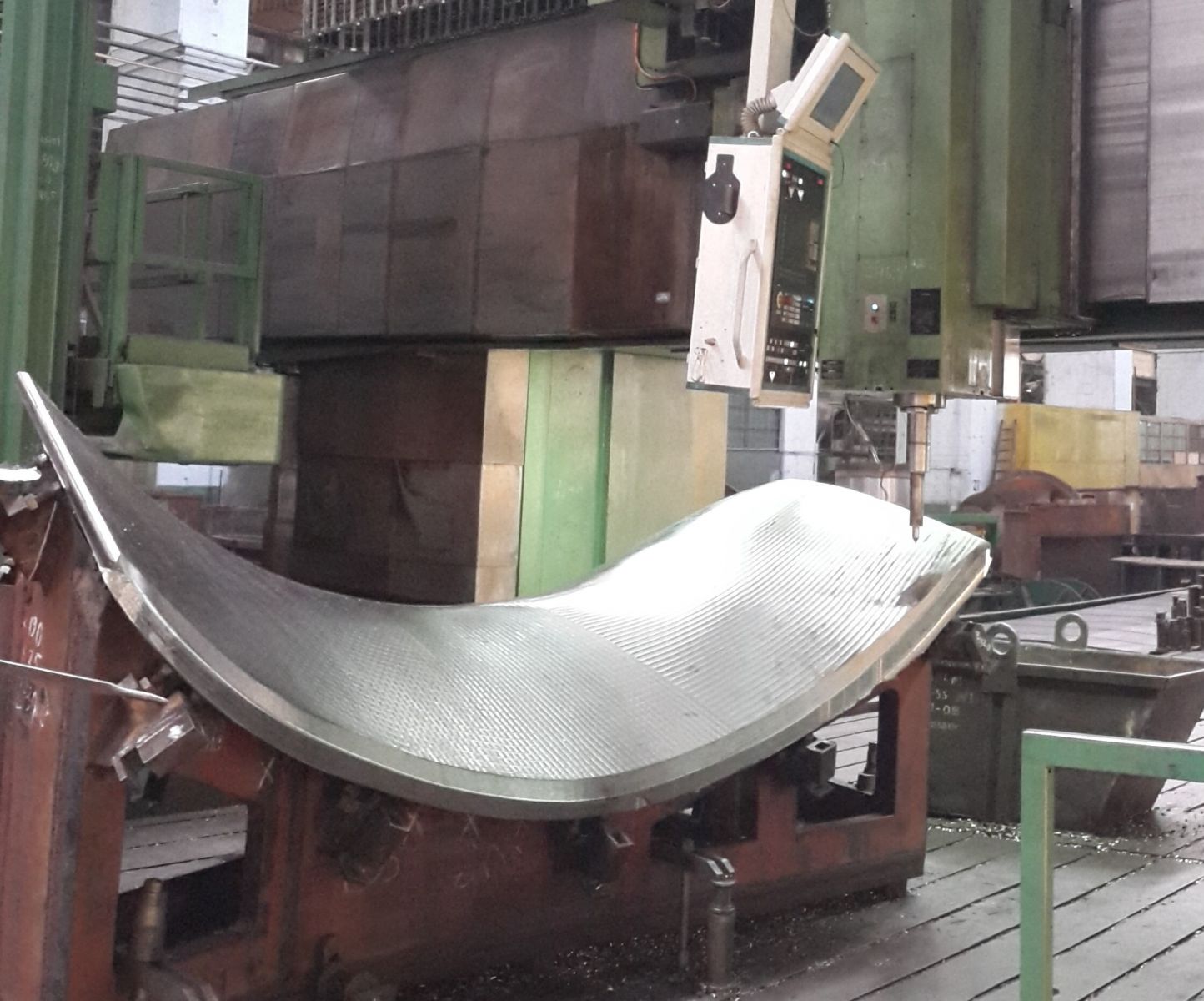 Enterprise has possibility to cover steel parts by methods: chromium plating, matte nickel plating, chemical oxidation, zinc plating. Maximum dimensions of parts Ø300x1500 mm, maximum weight up to 1500 kg.
Coordinate-measuring machines are used for incoming and outgoing inspections.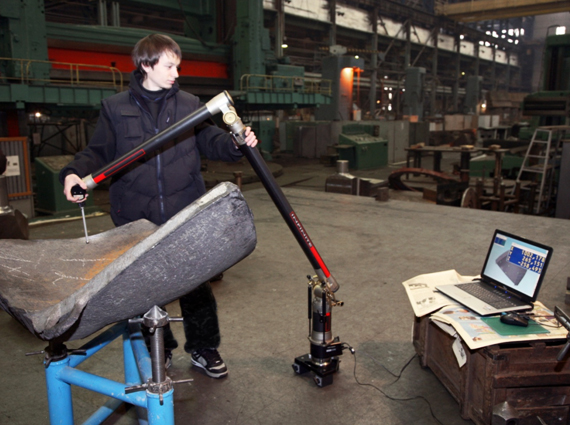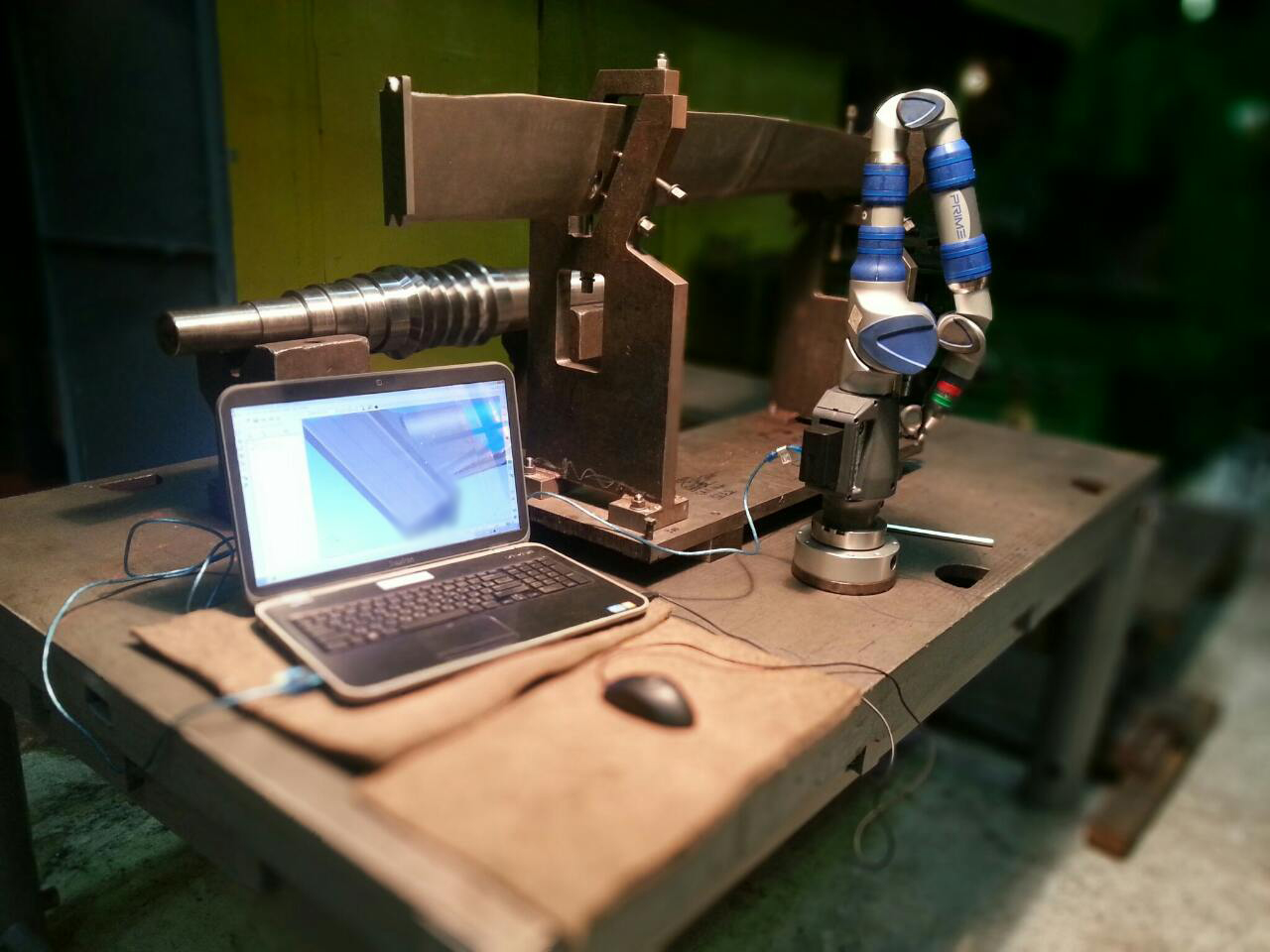 The manufacture is certified according to the international standard ISO 9001.